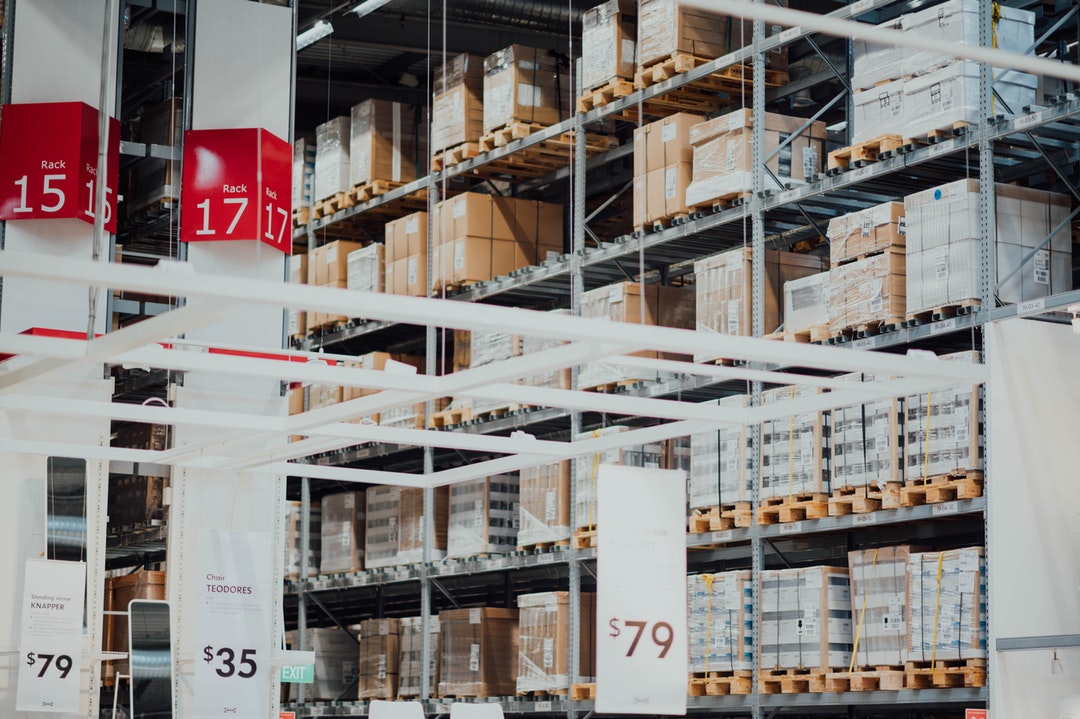 When you think of successful fashion brands, Nike, Louis Vuitton, Gucci, and Adidas probably come to mind.
There's one thing all profitable fashion brands have in common: an apparel fulfillment strategy. Many people start their fashion companies and fail because they don't spend enough time focused on apparel inventory management.
Distributing, shipping, order processing, and keeping your warehouse organized may not be the most glamorous side of running a fashion brand, but it is one of the most important.
If you fail to invest in apparel fulfillment, your company will lose money faster than you can make it.
As a brand owner and manager, it's time you start focusing on the back end of production. Don't know where to start?
Well, you've come to the right place. This guide has all the information you need. Keep reading!
Understand the Basics
Apparel fulfillment isn't just one factor. A lot goes into it, including storing, picking, packing, and shipping the clothing out.
It also includes the management of inventory. Knowing when to restock and when to get rid of dead stock is also part of this process and can make or break your business.
Having a strategy for order processing, packaging, and shipping can make all the difference when you're trying to run a successful company. If your processes are disorganized, there's a higher risk of mistakes and errors, leading to unhappy customers.
You also need to understand the basics of perfecting the handling of returns.
The first step is to learn and understand the basics of all the processes. Ensuring that your team is knowledgeable and comfortable with the basics of appeal fulfillment will also increase your chances of being successful.
Fulfillment Model
As a brand owner, you'll have to decide what the suitable fulfillment model is for you and your company.
The first option is self-fulfillment. If you choose this one, you will handle everything in-house. This will include inventory storage, packaging, shipping, and order processing.
The next option is third-party logistics (3PL). You will hire a professional who specializes in apparel fulfillment to manage your processes. They will manage all the operations for you.
They will be in charge of inventory, picking and packing all the products, and they will also ship the items on your behalf.
Working with a third-party company that is well-versed in inventory management will make all the difference. It will take a lot of stress off of you as well. You won't have to worry about inventory management and apparel fulfillment being inefficient.
Packaging and Shipping Method
Part of apparel fulfillment includes choosing what packaging you're going to use and what shipping method is going to be the most beneficial for your company and consumers.
There are some apparel products that may need extra packaging in order to keep them from getting ruined. For example, a leather jacket may need thicker packaging because it weighs more than your cotton or silk clothing.
You also need to decide what shipping method you want to use. Some options will be more expensive than others but will provide more protection.
You'll need to consider the speed of the shipment as well. Think about your customers. How fast do they want their products and are they willing to wait a few extra days?
Find a Fulfillment Partner
Finding the right fulfillment partner should be at the top of your to-do list.
There are several options out there, but they aren't all worth your business. You'll want to research before making a decision and be sure to ask a lot of questions.
Find out about their experience and reputation. They should be willing to share what technology they use and be upfront about what they can and cannot handle as a company.
A reputable company can provide you with references or case studies that show their track record and their success in the fashion industry.
Test and Monitor Performance
There is always room for improvement when you're running a business. Even if you feel your clothing inventory management processes are working well, you must take the time to test and monitor performance.
Conducting trial runs and monitoring the fulfillment process can give you a lot of useful information. You can take the data that you gathered from the test runs and improve your systems and processes.
Every so often, take the time to review your key performance indicators. You'll want to evaluate your order accuracy, and the speed of your shipping, and always take customer feedback into consideration.
This information will allow you to make improvements as you go and keep your company from collapsing.
Communicate with Consumers
Your fashion company is dependent on your customers. You want to do everything you can to build their trust and ensure that they are satisfied not only with the products but the entire process from placing the order to receiving it.
You'd be surprised by how much communicating with your consumers can boost customer satisfaction. Consider offering tracking information and be sure to list clear instructions for returns.
This may not seem like a huge factor when you're focusing on fashion industry fulfillment. However, many companies and brands forget to consider communication and fail because of it.
Apparel Fulfillment
Running a business is without a doubt challenging. There are a lot of factors to consider and one wrong decision could make or break your profits.
The good news is working with a professional apparel fulfillment team will take a lot of stress off of you. Our company specializes in omnichannel fulfillment and can help you take your business to the next level.
Don't wait to take your company to the next level. Give us a call today!